119121724000376 : Issue with Timeline notes in custom entity "Product Registrations"

Problem/Issue: Timeline is not loading in any custom activity due to changes made in the "Auto Capture" feature of dynamics 365.

Solutions:

1.

You can go to your settings> Sales insights. Turn off the Auto Capture as in below screenshot.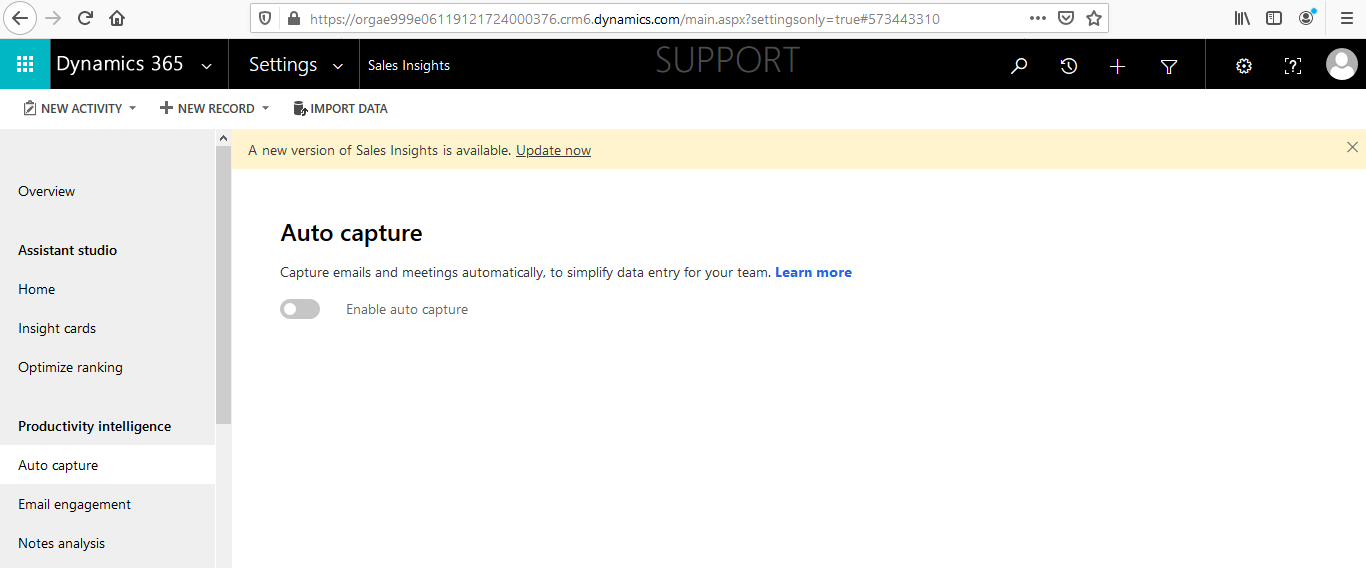 2.

Disable the Plugin RetrieveTimelineWallRecords ( OOB Plugin ) on RetrieveTimelineWallRecords
(This allows for Auto Capture to still be ON. Timeline should not be affected.)
 
3. Long term fix is still being worked upon by Sneha Byreddy (INFOSYS LIMITED) <v-snbyre@microsoft.com>  and their team of engineers. Not sure when it will be deployed.

Last updated: 2019-12-18 12:27:35 AM